Drayton Cycles - the ubiquitous "About Us"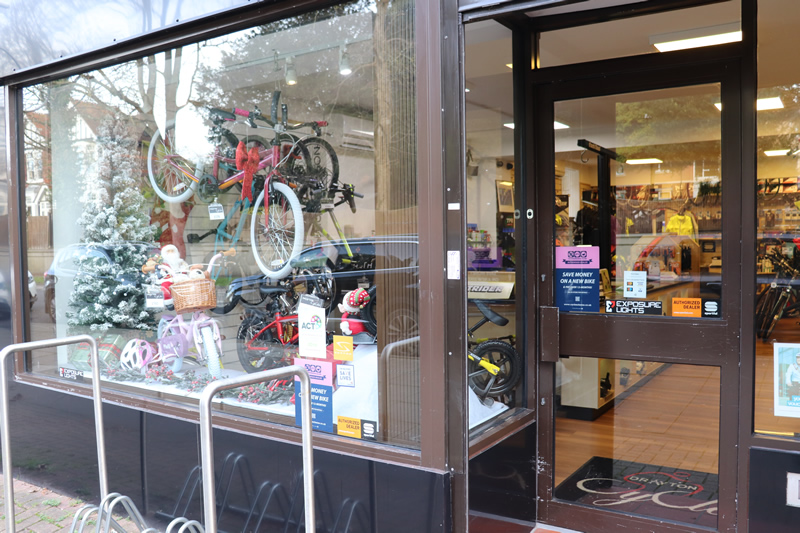 It's not always Xmas but we try and make it special whenever you come!
Well, I looked at a lot of shops websites and noticed how long they had been established and thought I can't compete with that, so why try!
Instead, I thought I'd give you some idea of how our shop came about and maybe in 50 to 100 years' time the beginning of the journey will still be worth a read!
Early years
Well, this is about me, Tony Rhodes the owner not the shop but maybe shows where the passion came from.
At 16 I left school to do an apprenticeship at an engineering firm in Bradford, amazing what skills they taught us and what a grounding for later on in life. I remember my first day was a shocker and the reason I started cycling regularly - read on - the previous week before starting my new job I decided to take the bus route to work to plan my timings for the journey. Bright and early on the Saturday, 10 o'clock, I caught the bus into Bradford and out again to Thornbury, job done and now excited for the next week ahead! Unfortunately for me the bus times were completely different at 5 o'clock in the morning than on the Saturday! Walking up the road toward the apprentice entrance was the longest walk in history, I could see the boss in his white coat, arms folded and peering over the top of his glasses. Biggest ticking off ever, really ever!
That was the day I decided the bus was not for me and so began a commute by bike which has stayed with me for over 40 years. Yes 40 years and counting of commuting, gives me a lot of experience and an awful lot of good advice, I can keep the bad stuff to myself.
Now you know about the commute what about the passion? Well, I have to thank Paul Milnes (The Silver Fox) for that, riding home one night in my jeans, I was joined by what could only be described as a racing cyclist he nodded politely and said, "you're going well, do you ride for a club?" Little did I know Paul had just come back from riding the Peace Race for GB, "no mate just riding home from work!" A verbal invite came to join him at his shop 'Paul Milnes Cycles' in Great Horton Bradford and so the passion began.
Bernard Milnes, Paul's dad christened me tonyavanti after buying a Viking Avanti bike and that stuck. I was then introduced to East Bradford Cycling Club a great amateur club up North with a racing background but as none of my family had ever been cyclists, I had no idea of what I was letting myself in for! Now you may be in a club or thinking of joining one, they are great for all sorts of reasons but this one was a bit special; I was 16 with no cycling background but had just joined a club which went out training with some of the best riders in the country!
A who's who of the cycling world in Britain, Keith Lambert 3 x National Road Race Champion, Sid Barras National Road Race Champion and National Circuit Race Champion, Danny Horton National Time Trial Champion and National Road Race Champion and Dudley Hayton Pro rider! Saturday and Sunday club runs were tough, really tough but great to be part of and such great memories. Friends turned Pro Dave Rayner and Dave Mann for Raleigh Banana and Chris Young who exceled at cyclo-cross with three wins in the Three Peaks cyclo-cross event. Yes, the club was a bit special and the passion was inevitable!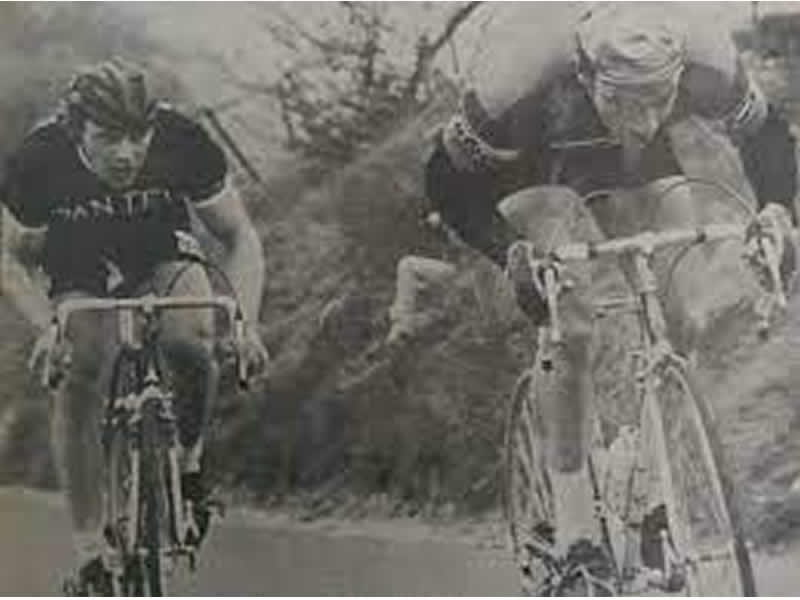 Tough riders to follow but great to be amongst, Horton and Barras full gas!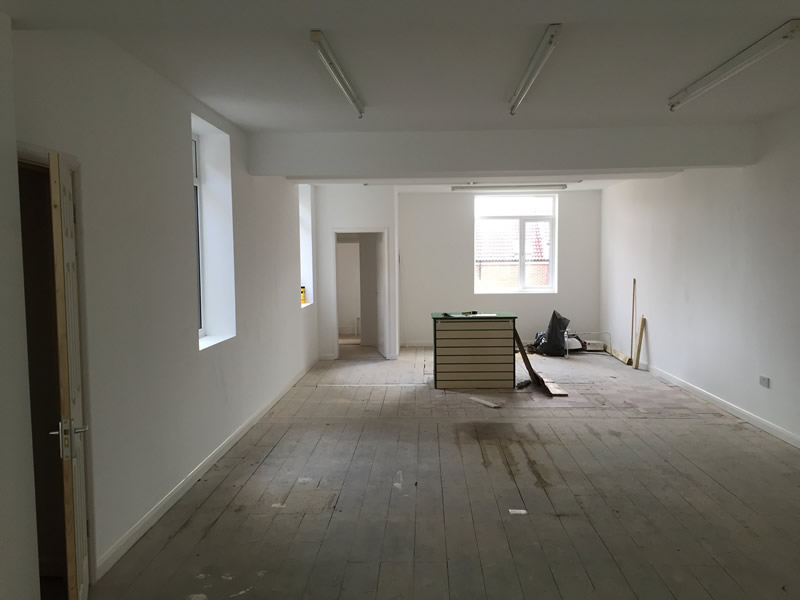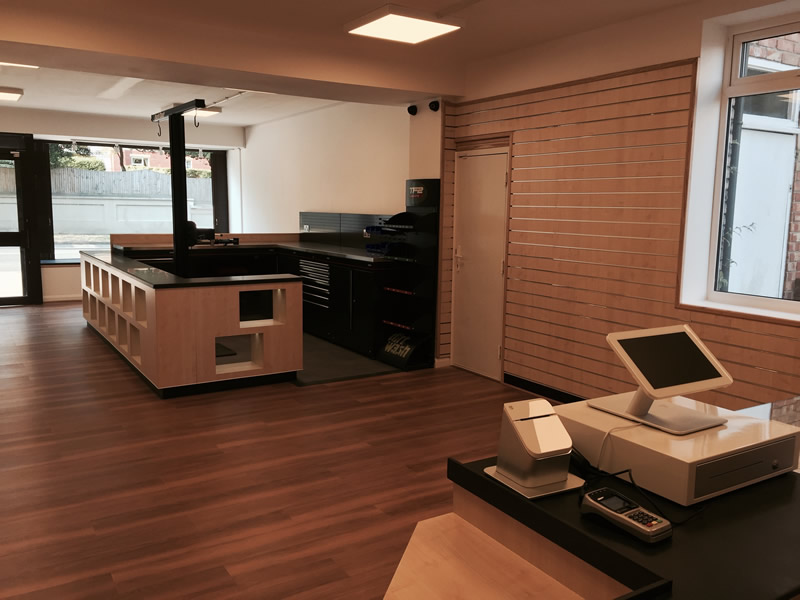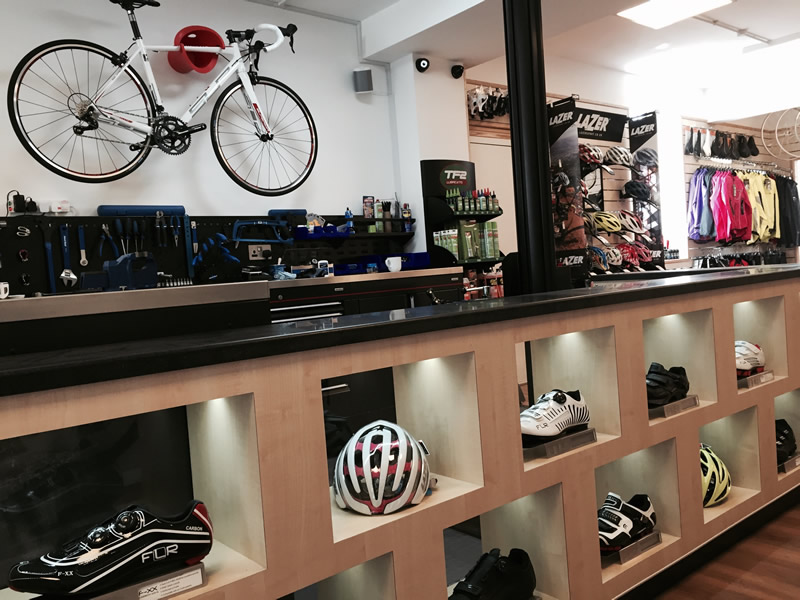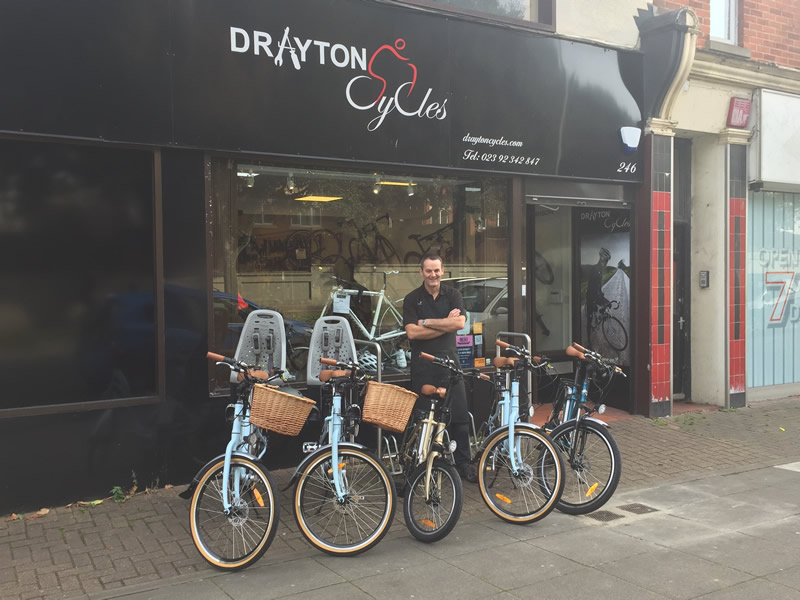 <
>
The Shop
Well, the commute never stopped but work and shifts got in the way of training, so the serious riding took a back seat. After 30 years of Police Service, retirement and the arrival of Elliot my now 9 year old boy, the shop became a vision, not one I had been harboring for ages but one I thought could work, what could be better engineering background, working with people, a common interest in cycling and being my own boss!
Rather than taking over another bike shop, I liked the idea of starting from scratch, I found an empty shop in Drayton and ensured I wasn't treading on anyone's toes and so it began, the before and after pictures still bring a smile to my face of building something from nothing.
After much planning, Richard Sykes from OPF Solutions did the shop fit, Dura provided the workshop, and my son-in-law TJ designed the shop logo. We had loads of help from Steve Elswood of Bob Elliot and all the distributors and after a delivery of over 90 bikes we opened our doors in July 2015.
The Pain
I managed to shatter my Elbow the week we got the keys to the shop but that's another story.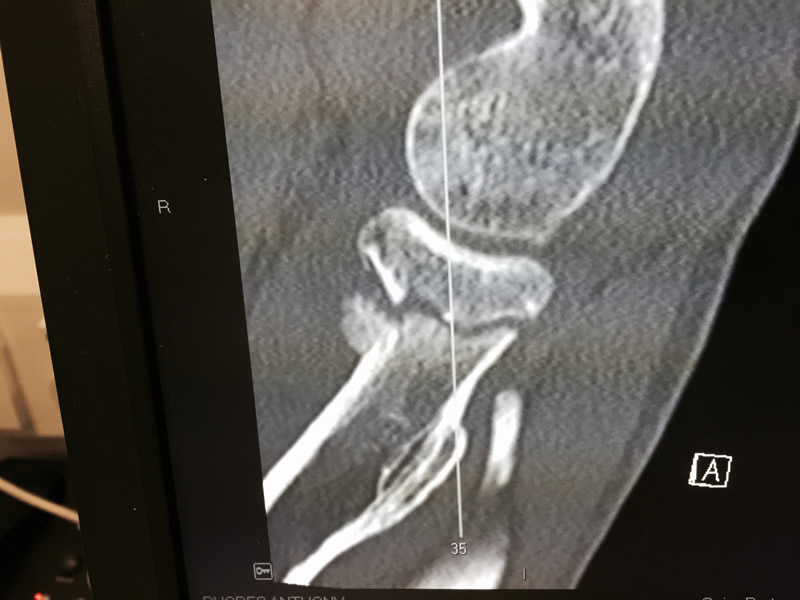 The Friends
Chris Vokes has a special mention, a bike shop owner from Brighouse, who's advice has been invaluable, he even shut his shop for a few days to come down and make sure things were going okay, now living the life in Lanzarote and retired a great many thanks go to him.
It's been a great first 5 years and I have met some lovely people who along the way have helped in the shop, Pete Littlejohn who had just finished working on helicopters came and helped with some servicing work while I had the arm in a sling, Ian Russel covered in the shop and saw out a few Saturdays with me and then Matt Randall wandered in one Xmas and has never left lol. The most amazing thing I have found is that I had never met these people before I opened the shop and now would class them all as good friends (don't tell Matt though he is still employed!)
The Future
We are still in the middle - well hopefully toward the end of the COVID pandemic! We have stayed open throughout not something all the big stores can say and have tried to keep the wheels turning despite immense pressure, while the High Street has seen sharp declines, we have seen great demand for our service and long may that continue.
So today we launch a new website only click and collect to start with but who knows, hopefully you enjoy the site and have had a chuckle with the owner while reading this page, if you don't know us yet come on down and visit, it might just be you find something special! You're guaranteed to find a shop that will really look after you and your bike. I built the shop for me but with two young boys who knows, this article could be being read in years to come lol.
Regards Tony
Proud Owner, Drayton Cycles
June 2021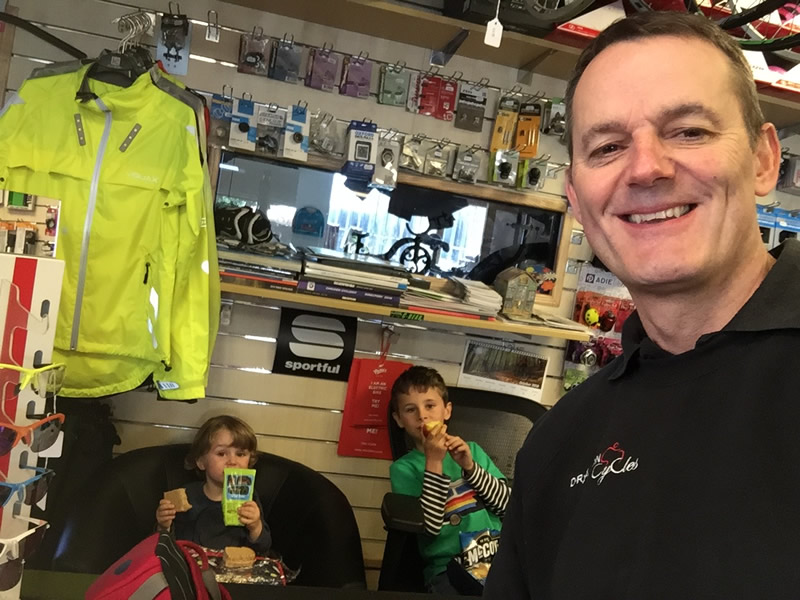 The Future maybe! The Rhodes Boys Elliot, Euan and Dad